Back to overview
15 June 2020
United Nations office interior: from 1000 m2 shell to detailed finish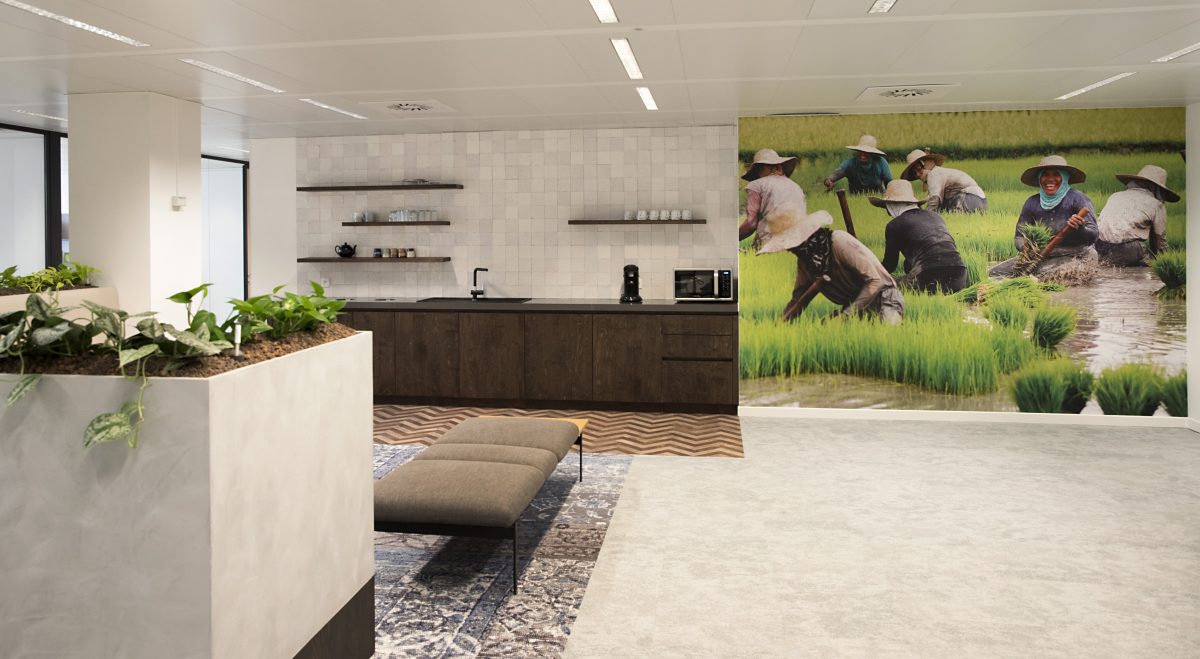 The Brussels office of the United Nations – familiar customers of Luyten Interiolizers – is located in a seven-storey office building. We had already successfully completed our interior projects on the first, sixth and seventh floors. Floor number five proved to be an interesting challenge. Transparency and strict timing were crucial to complete this collaboration.
Close communication
Two months – that was the deadline set for the entire construction team. This was very tight, because when we got started, the fifth floor of the UN building was still completely in shell state.
In our weekly meetings on site, we made a point of coming to clear agreements with the building manager and the external partner-contractors. Clear communication between Brenda, our project manager, and Roberto, our calculator, ensured that the delivery was on time.
Important: discretion
Another important aspect to keep in mind during this office interior project: discretion. Contrary to our work on the other floors, this time we didn't have direct access through the windows of the office building. So it was important that our Interiolizers were able to transport the entire interior in separate pieces via the lift and the staircase, without disturbing the staff at work on the other floors. For that same reason, we decided to make the most of the earliest hours of the day, and to use our moving crews mainly during the weekends.
Carpetry as the foundation
At the start of the project, there wasn't the slightest trace yet of an office environment. So, the empty space was ours to design. The most important (visual) elements within the office interior design were:
Carpetry as the foundation for the alignment and furnishing of all office joinery and furniture
Customized kitchenettes in veneer
Veneer seating furniture, finished with mortex and plants
Acoustic walls and doors
Suspended ceilings
Glass corridor walls
Delivery as planned
Thanks to all precautions, strict agreements, close communications and smooth assemblages by our Interiolizers, the project was delivered as planned: well on time and within budget. In short, we also successfully completed the work on the UN's fifth floor.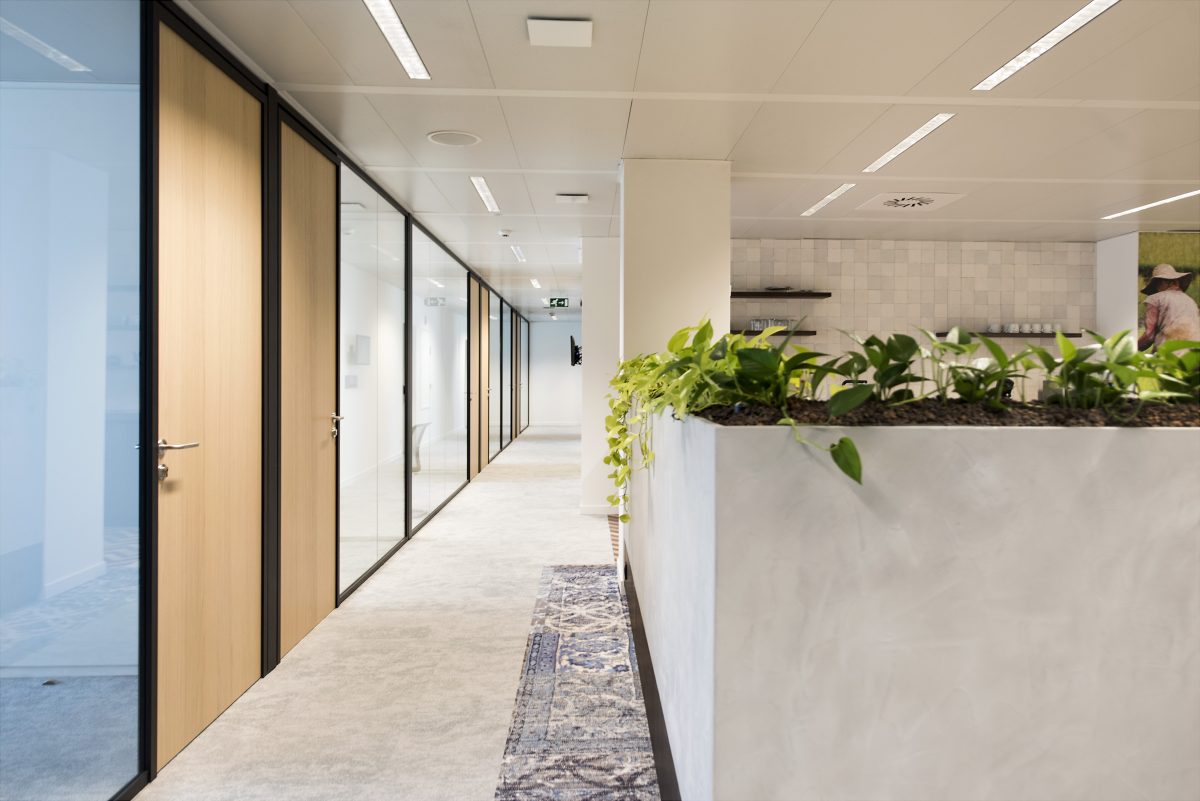 Looking for a partner with nerves of steel?
Luyten Interiolizers stands for exclusive interior work and a strict, but personal follow-up. Thanks to our experience with large projects such as the UN office building, we know perfectly how to set up operations that run like clockwork. In this way, the client, the architect and the entire construction team are able to enjoy a pleasant implementation process.
Interested in a collaboration? Tell us all about your interior plans!